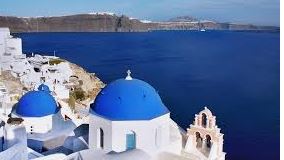 Many people dream of spending a summer backpacking through Europe. Be it baguettes in Paris, coffee in Amsterdam or relaxing on a beach in Santorini, you can customise a trip to any taste within the one continent.
If you're considering loading some belongings into a backpack and setting off on a European adventure, here are some tips that can help you achieve it without spending too much cash.
Save on Where You Stay
This is where the costs can really add up, and depending on how much privacy you want, hostel dorm rooms are the cheapest option. Aim to spend anywhere between 18-40 EUR per night, depending on where you are. Rooms in Berlin will be cheaper than in Paris for example. But watch out for cockroaches!

The good news is that most hotels will supply breakfast (and WiFi), so you can cross one meal off the list within that cost if you really don't want to stay in a hostel.

Plan Your Activities
To ensure that you get the experiences you want, plan your activities carefully so you can afford to do what you want.

You may need to skip the expensive wine tour so you can go up the Eiffel Tower, for example. On average, museums and tours cost about 14 EUR and remember, hop-on-hop-off bus tours serve as a great way to do a tour, but also get around a city.

Watch What You Eat
If there is one thing you'll likely want to do in Europe, it's eat everything. The food is nothing short of amazing, and eating cheap is fairly easy if you're smart about it. Aim for the small shops that serve sandwiches or slices of pizza, as opposed to the higher-end restaurants that will cost a fortune.

The rule of thumb is that eastern Europe is a lot cheaper than western when it comes to food.
Just because you're on a backpacker's budget doesn't mean you have to miss out on what Europe has to offer. Plan ahead, be wise with your money and you'll have an amazing time without breaking the bank.