Scotland offers some of the best sights and travel destinations in the UK. It is a small country, but there are many fascinating sites and great sightseeing locations you can find there. If you are planning a trip to Scotland after the global health crisis, here are some of the places to see: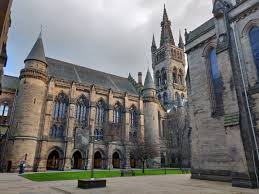 Glasgow
Glasgow is just one of the places you can visit in fabulous Scotland. It is a very safe place for travellers. Scotland's biggest city is so intriguing chock-loaded with typical tourist sites art galleries, museums, and festivals. Stroll over the city and discover great parks with friendly locals. See the famous Glasgow cathedral and Glasgow School of Art while there. The lifting of travel restrictions now allows visitors to schedule a tour by booking online.
Scottish Highlands
The beautiful natural scenery, attractions and experiences make Scottish Highlands one of the top UK destinations. Explore the lochs, Munros and monsters, and Urquhart Castle when you visit the historic region of Scotland. From the gorgeous Inverness to John O'Groats in the north, the place is truly enthralling. The lovely scene sets an excellent place for a romantic getaway.
Edinburgh
Explore Edinburgh and discover the places to visit. Travellers experience a unique blend of shopping, great dining options, interesting historical and cultural displays and beautiful architecture. Most of the town rose in the 18th century, and the place is rich in architectural splendour as you wander in elegant streets set against the dramatic silhouette of Edinburgh Castle and the medieval turrets and spires of the Old Town. Explore the larger area of Grassmarket, and there you will find elegant pedestrian-friendly public square filled with popular shops, cafes and galleries in the city.